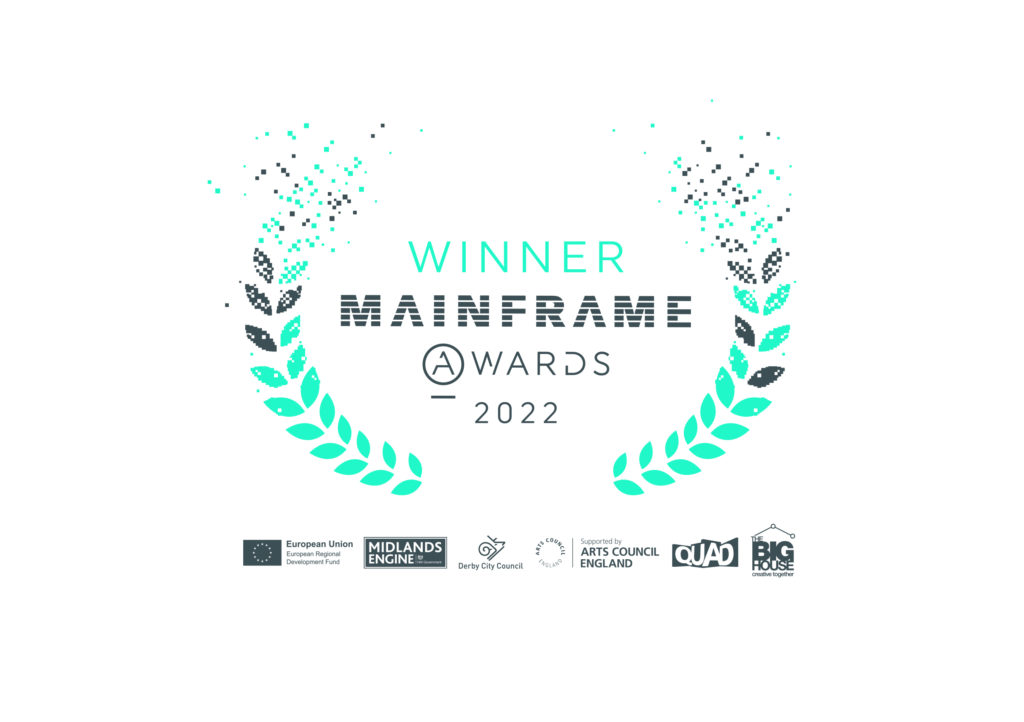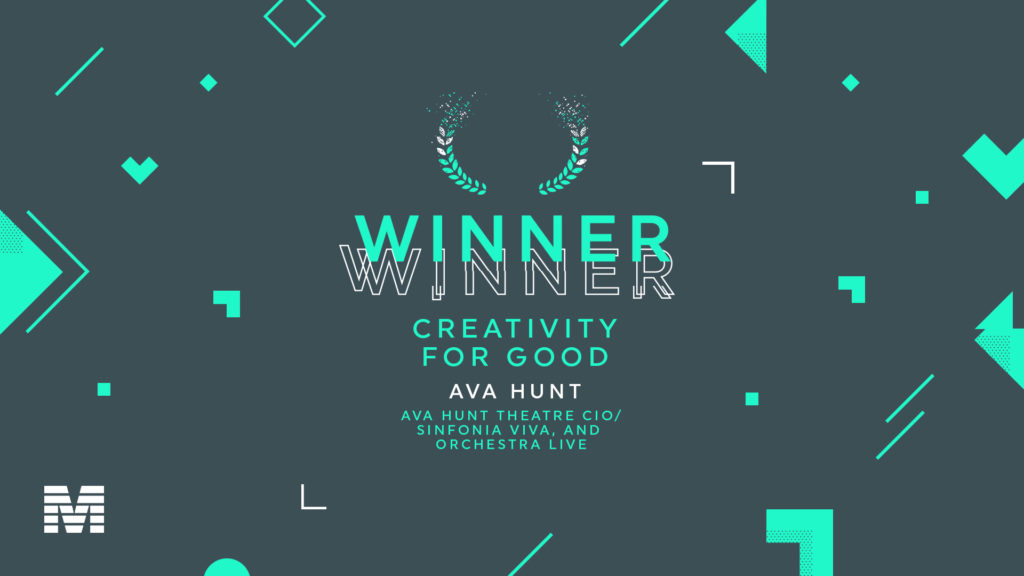 We're very proud to have won the Mainframe 2022 'Creativity for Good' award on Wed 6 April 2022 at the annual celebration, held at Quad, Derby. The award celebrates how our Destinies project contributed to the betterment of lives through creative means. It is a huge honour.
The award belongs to the full team who helped achieve such an amazing project in the midst of the pandemic. That includes the incredible group of young people and unaccompanied refugees and asylum seekers from Derbyshire Virtual School and all their Creative Mentors. It also includes all the other artists and support staff who worked alongside the young people and Ava Hunt Theatre to co-develop the whole creative process. Huge thanks to the talents and tenacity of Sinfonia Viva musicians and project managers, the funding and support from Orchestras Live, rehearsal space and support from Derby Theatre, and continued support from Arts Council England.
Thanks to Mainframe – an initiative that aims to bring together a community of digital and creative business across Derby & Derbyshire, enabling real business growth and jobs.
The other finalists in the category also had amazing projects which we are in awe of too. It just shows how much is happening in Derby and Derbyshire at the moment – so please check out their work too: